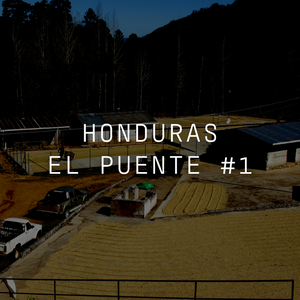 What we're tasting:
Orange zest, juicy stone fruit, lingering nougat candy

About the coffee:
This is our first time purchasing from Marysabel Caballero. Both Marysabel and her husband Moises Herrera produced this beautiful coffee. Moises says lovingly that it's Marysabel who's the star of the show.
The family has many small to medium farms located in Marcala, south east in Honduras, and this particular lot stood out to us for its orangy acidity combined with a smooth, long nougat finish.
The coffee itself is intensely sweet with a brightness that we haven't experienced in a Honduras coffee in quite some time. The orange zest note is slightly floral and coupled with notes of juicy stone fruit like peach and apricot.
As the cup progresses, a lingering Milky Way finish makes this coffee extremely approachable and adds a nice layer of complexity.

Varietal: Catuai
Process: Washed
Producer: Marysabel Caballero & Moises Herrera
Notes: Orange Zest, Juicy Stone Fruit, Nougat Candy