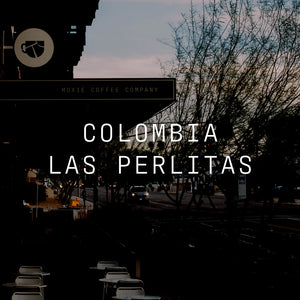 What we're tasting:
Citrus Peel, Guava, Cardamom & Juniper Berry
About the coffee:
Las Perlitas (the little pearls) is a combination of multiple very small micro lots in Huila, Colombia.
Typically we purchase coffees that have a single producer, but in this case, the quality and transparency for this coffee met our requirements for purchasing. The transparent pricing, pre-harvest agreements, and fixed prices help producers of Las Perlitas ensure fair compensation for their product.
This is a very well balanced coffee from Huila. Las Perlitas brings a soft citrus note (citrus peel) along with a smooth guava sweetness. Towards the end of the cup (as it cools), there's baking spices like cardamom and a faint note of juniper berry.
The notes are all pronounced and well balanced, start to finish.
Varietal: Caturra
Process: Washed
Producers: Multiple
Notes: Citrus Peel, Guava, Cardamom & Juniper Berry